Castaar International – Badminton Championships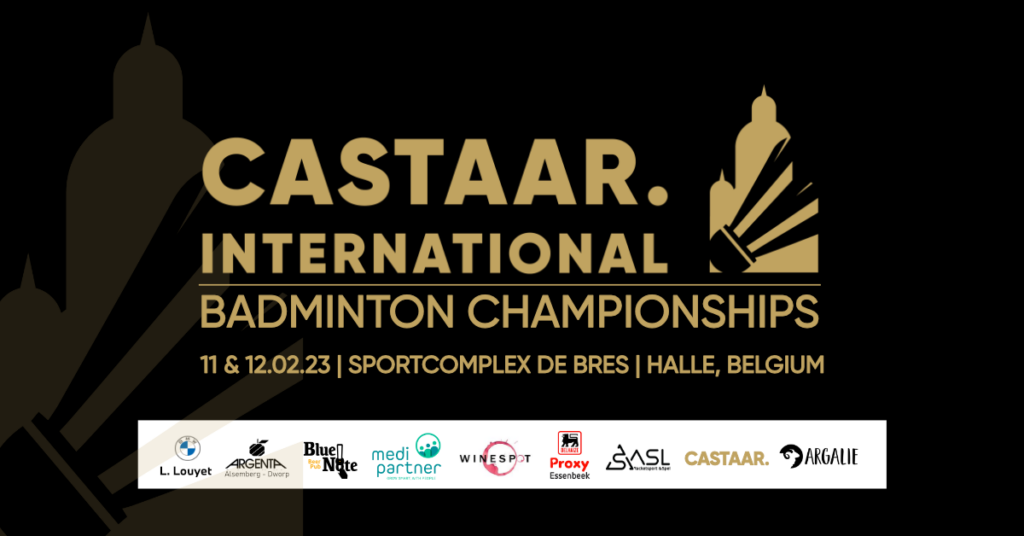 Program:
Saturday february 11th 2023: Doubles & Mixed Doubles
Sunday february 12th 2023: Singles
Prizemoney:
Prizemoney for winners and finalists of every ranking in every discipline
Castaar Challenge for topplayers (Belgian ranking 1-2 & international players):
Every Belgian 1-2 ranked player of international player who wins 2 disciplines (MS, WS, MD, WD & XD) during the BTH '86 International 2023 gets a bonus of €100.
Important notice:
The €100 bonus will only be granted if both tables have at least 12 individual players (MS & WS) or 12 couples (MD, WD & XD).
If a player wants to compete in the Castaar Challenge, he or she has to play every discipline in rank 1-2.
Adress:
Sportcomplex De Bres, Mgr. Senciestraat 13, 1500 Halle, Belgium
BTH '86 Eetfestijn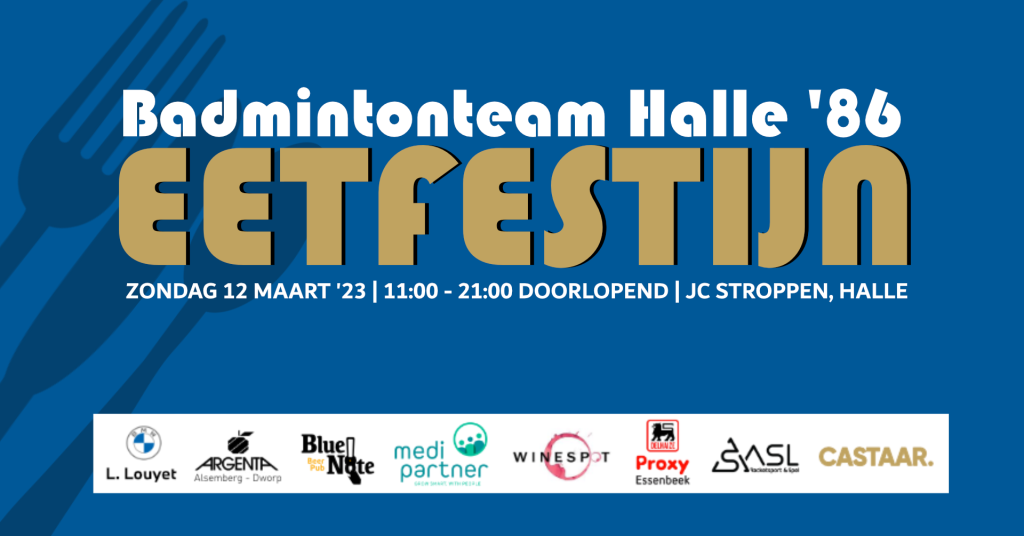 Op zondag 12 maart '23 kan je tussen 11 uur en 21 uur doorlopend terecht in JC Stroppen op het eetfestijn van BTH '86. De Halse badmintonclub serveert balletjes in tomatensaus, vol-au-vent & pasta pesto. Daarnaast valt er een prachtige prijs te winnen met de BTH '86 tombola. De opbrengst van het eetfestijn wordt integraal gebruikt voor de algemene clubwerking. Betalen kan ter plaatse met cash of Payconiq.

Adres: JC Stroppen, Guido Gezellestraat, 1500 Halle